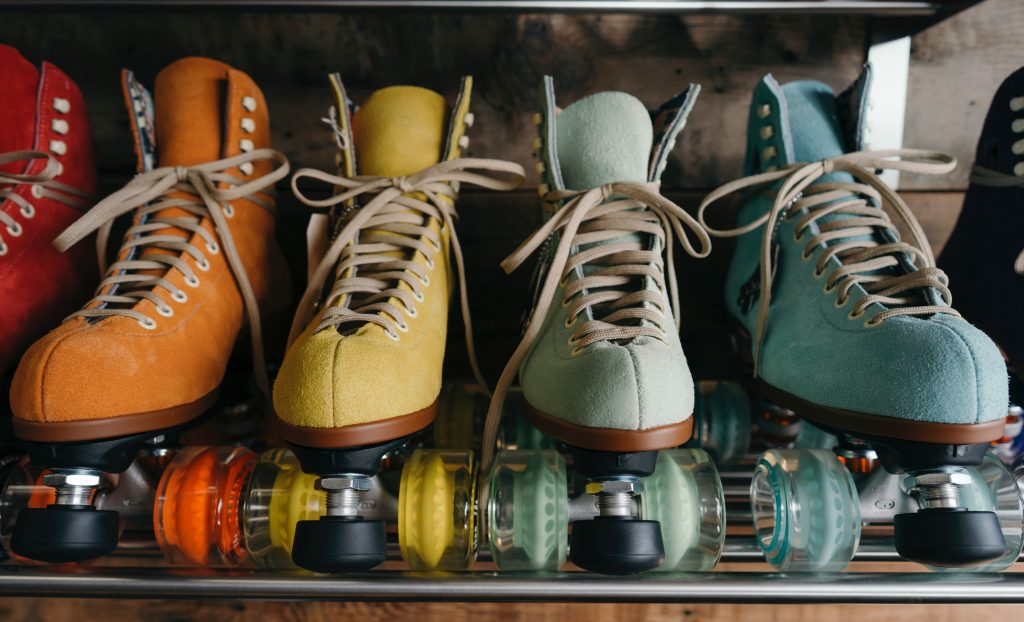 Whether you love stylish skates or you prefer the simplicity of rentals, we're here to help you decide whether it's time to buy your own roller skates.
Did you know that if you rented skates once a week for a year, it would cost over $300? When you bring a date or your kids, that number multiplies quickly. But how do you know if you really need your own pair of roller skates? Well, there are a few things to consider when making your decision and we've broken them down below.
What to consider before buying a pair of roller skates:
Age. Age is the most important factor to consider. Skates are an investment and if your kids' feet are still growing, then it's an investment wasted. Wait a few years or look into adjustable skates.
Frequency. As we mentioned earlier, if you rent roller skates often it can really add up. However, if you don't skate frequently then it may be worth paying the rental fee each time you skate.
Fashion. Skates are completely customizable. If you're over the rental skate's basic color scheme, then design a pair of skates that are just your style.
Budget. There are skates and accessories in every style, color and price range. Do some research and compare your favorite styles vs. what's in your price range. We have an awesome pro shop with a variety of options for you to choose from. If we don't have what you're looking for in stock, we can get within a week.
Not sure if you're ready to invest in new skates? Test out a few rental options while you take advantage of our summer specials. Whatever skates you're taking for a spin, there's always fun to be had at Wheels.