It's Fall, y'all !!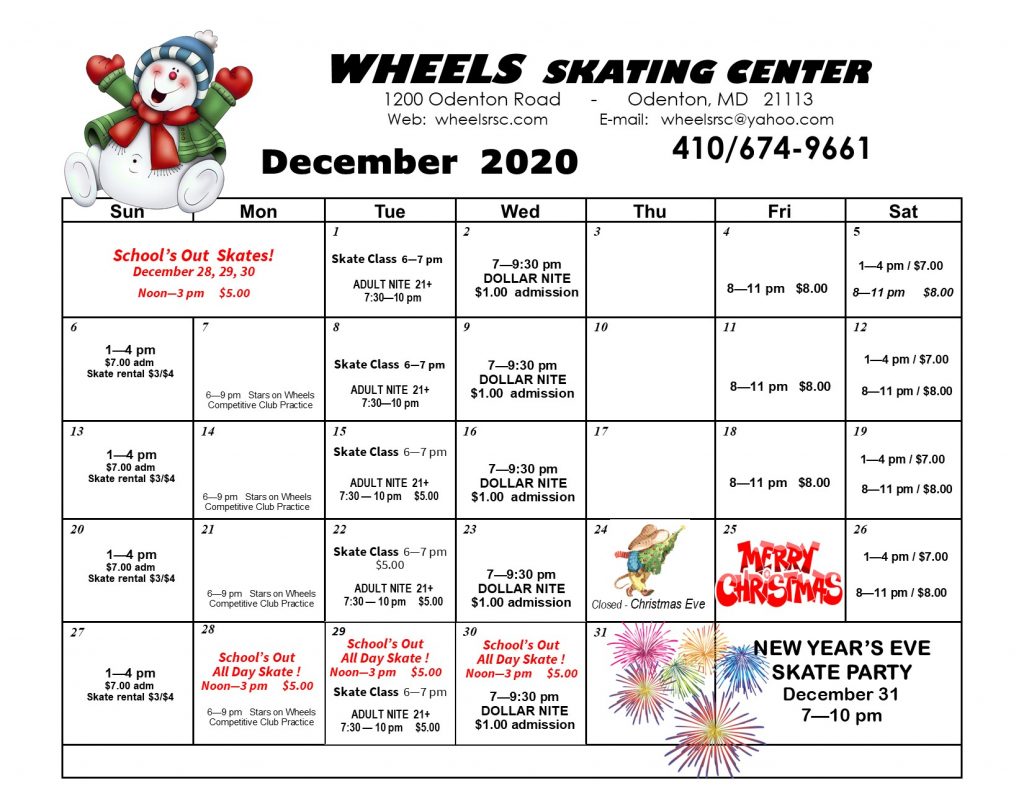 PARENTS !
WHEELS SCHOOL-AGE PROGRAM KIDS first semester details!
This year, our program will include the Anne Arundel County Virtual School Classroom
DROP-IN LEARN TO SKATE CLASSES
TUESDAY NITE IS ADULT NITE+
Birthday Party Fun – Saturday & Sunday afternoons
Call us to book your party!
SATURDAY NITE IS FAMILY NITE –
one Free Adult Admission with each paid Child Admission.