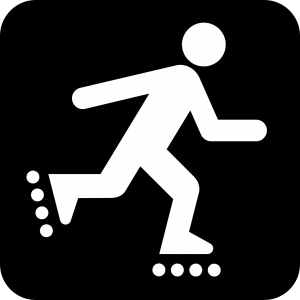 Kids can spend hours having skate fun at Wheels Skate Center. Add to the fun by teaching them fun roller skating games they can play! It's safe to say that your kids will especially enjoy some healthy competition with their siblings on wheels.
Roller Racing
Everyone likes healthy competition, and kids are no exception! Bring your kids to Wheels and let them participate in the skate races specials that we run on our public skate sessions. Time them on your phone so they can see how fast they can skate! For extra fun, encourage them to beat their own personal record.
Roller Charades
Everyone likes classic charades, but add some wheels and everyone will love it! Appoint someone as the "creative mind" who tells each child what to act out. (Fun ideas include celebrities, animals, and objects!) As the child acts out, the other kids can guess what he or she is.
Do you have questions? Feel free to contact us today.