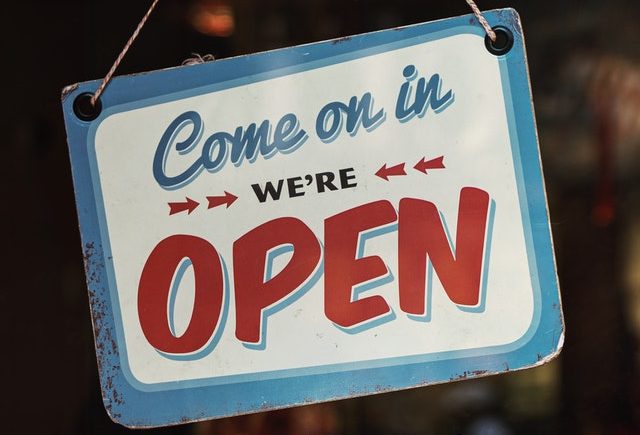 While the coronavirus pandemic continues across Maryland and the rest of the country, our state has finally entered Phase 2 of reopening, and that includes us! We know Odenton families are tired of being cooped up indoors and need to get active, and we are thrilled to have the skating rink open once again. We can't wait to see you, so please keep reading to find out what you need to know before your next visit to Wheels Skate Center!
Safety First
Keeping our staff and patrons safe is of the utmost importance to us, so we will have some new measures in place for the time being to help prevent the spread of coronavirus.
We will be performing temperature checks on all visitors before tickets can be purchased.
Wear a mask out of respect to your fellow skaters.
Maintain social distancing at all times, including when standing in line. Whenever possible, you should have at least 6 feet between you/members of your household and others.
Use the sanitizing stations located throughout the building frequently.
Practice good hand hygiene by washing your hands according to CDC recommendations.
Please stay home if you think you may have been exposed to COVID-19, are having symptoms, or have been traveling in the last 14 days.
Thank you in advance for cooperating with these safety measures; together, we can reduce the risk of spreading coronavirus while keeping the skating rink open and enjoying the fun of roller skating together!
New Schedule
Our hours have changed, so make sure you check out our schedule for the update! These hours will be effective from now through August 2020. In addition to afternoon and evening skate sessions, skate lessons, and all day summer camps, we're also bringing back some of your favorite weekly events:
Adult Nite every Tuesday from 7:30 pm to 10:00 pm for the 21 and up crowd
Dollar Nite!
Summer Camp
That's right, all day Summer Camp at Wheels Skate Center is back! Don't let boredom take the fun out of summer; bring your kids to Wheels for skating camp every week day from 7:15 am to 5:30 pm.
You can sign your children up for Summer Camp by calling us at 410-674-9661 or filling out your registration when you drop them off on their first day of camp.
Roller skating isn't just a fun and social activity, it's also a great cardio workout that can increase stamina and improve balance and agility. Getting hours of exercise with other kids at the skating rink is so much better than sitting home watching TV or scrolling social media all day. Regular exercise can help kids feel better, sleep better, and even be in a better mood. Plus, they can't eat you out of house and home if they're not home!