Picture this: it is finally the first warm day of the spring. You are incredibly proud of yourself for juggling all the children's schedules and have planned a family outing to the park. You think you have everything ready for a family day of fun outside: a picnic lunch, snacks, sunscreen, chalk, etc. While racing each other to the jungle gym, one of the children fall and scrape both knees. Ensue meltdown. The only thing that will cure this is ice cream and cartoons, so back in the car you go.
This probably sounds familiar to some of you, because a lot of us have lived this situation out in one way or another.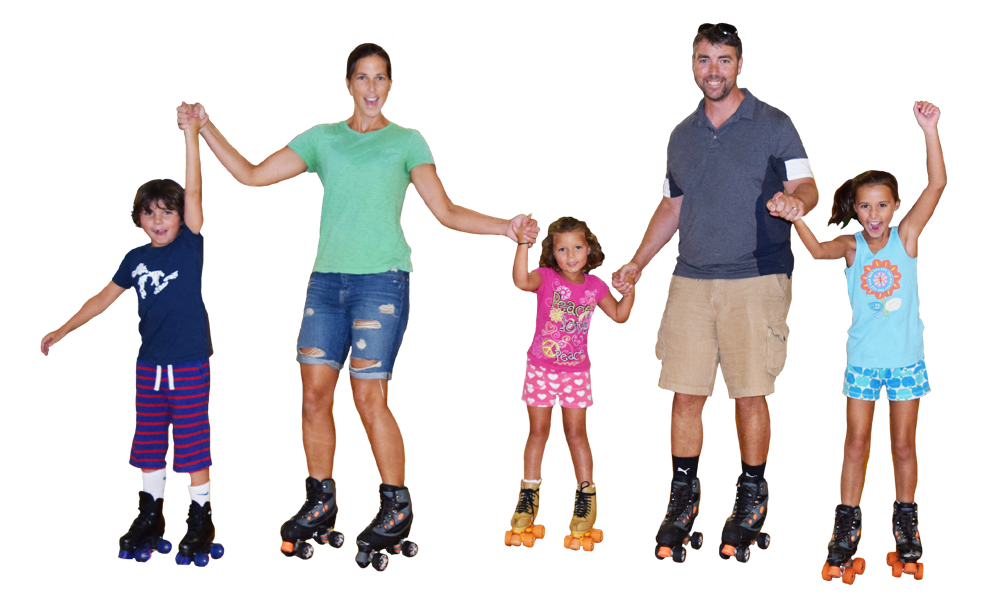 Family fun is not meant to be all about safety. However, a screaming child with a scraped knee means the end of any fun and the beginning of a large headache. When a child hurts, parents always feel that hurt tenfold. We want to help keep fun fun by preventing skating injuries.
Wheels Skating Center is here to save your family fun days from tragedy. From food to fun, we have everything covered. But to keep your day rolling smoothly, here are our three best tips to keeping safe while roller skating at Wheels Skating Center.
3 Roller Skating Safety Tips
The most important is the safety equipment that you choose. Today, there is a pad for just about every body part when participating in a sport. However, the few we suggest investing in when your kids begin skating are a helmet, knee pads, and wrist guards.
Skate Mates. No, we're not talking about your child clinging on to you for dear life. These clever little devices slide along the rink while providing smaller skaters something to hold on to.
Roller Skating Lessons. Try out a family skate night or one of our open skates to see if skating is something your family enjoys doing. Our public skate times have skaters of all different skill and experience levels. If it is something your family wants to improve on, then consider taking some lessons. We have classes every Tuesday night from 6-7 p.m. and they are only $6.00 per lesson. They'll give your kids the confidence to breeze around the rink without any major spills. You can check out our schedule here for more information.
We hope that these tips will help decrease the stress in planning a family fun day. We hope we have encouraged you to try your next family night out here at Wheels Skate Center. Do not hesitate to contact us with any questions about roller skating, safety and first aid at the rink or anything else.