Happy 2019!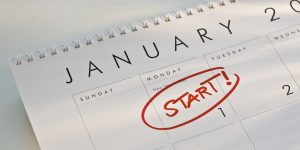 We hope you have enjoyed some time with your families and are getting back into the daily routine. Our 2019 weekly routine has been updated and is up on our calendar.
Our activities include open skate, adult skate, dollar night, kid fun times and more. Every Tuesday is Adult Night, every Wednesday is Dollar Night, and Saturday mornings are when we hold our kid fun times. There are also special events, classes and more throughout the month, so make sure to check back.
We also have a licensed before and after school childcare program that opens at 6:15 a.m. and closes at 6:15 p.m. If you are interested in more information on our childcare program, please contact us and we will be happy to answer any questions.
We also have great birthday and group party rates for 2019! So whether you are trying to find something different for your child's birthday or you want a fun, carefree Mother's Night Out, we have options for everyone.
If you or your child wants to pick up a fun new hobby, we are offering skate classes through 2019. We have weekly classes as well as drop ins. If your New Year's resolution was to pick up a new hobby or try something new, classes are only $5.00 per person, so there is no excuse not to drop by.
Whatever the occasion or just an excuse to get out of the house, Wheels Skate Center is ready to join in on the fun.  We are ready to roll through 2019 with you, so skate on over and see what we have to offer this year.