Let's face it, everyone loves free stuff. Lucky for you, Wheels Skate Center in Odenton, MD loves to give away free stuff. This summer we're offering multiple giveaways that you won't want to miss.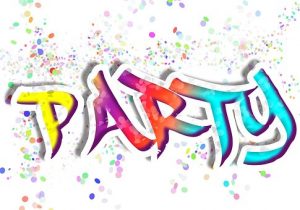 This summer we are starting our Win-A-Party summer contest. Before we talk too much about the contest, let's talk about what you're really here for: the prize. We at Wheels Skate Center are known for throwing the best birthday parties in all of MD. It is rare that you can come in and don't see the members of a party having the times of their lives. Well, the prize of our contest is one of those parties! If you win the drawing we'll throw a party for you and five friends. Included in the party is free admission and free skate rentals for each one of your guests. After skating away all of your energy, you and your friends can come back into the party room to eat a large cheese pizza. It's included in the prize pack, too! And finally you can wash it down with a pitcher of soda of your choosing. Want to work off all that pizza and soda? Roller skating is an extremely healthy activity that will help you exercise without a trip to the gym. Simplify the summer! Enter our Win-A-Party giveaway and you could win fun, food, and the freedom to create memories with your friends.
Now here is how to enter the Win-A-Party contest: Beginning June 1st you can come in to Wheels Skate Center and enter your name into a drawing. Every week for the remainder of the summer we will draw a name. If your name is drawn, you will receive the awesome prize! It's that easy. No reason to break a sweat competing for a prize. Just enter to win!