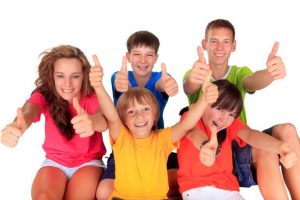 Summer's not over just yet and at Wheels Skate Center in Odenton, MD, we've still got some serious summer camp fun going on! Don't let all those back-to-school commercials get you down. There's plenty of time left to get your skate on.
2018 Summer Fun at Wheels
Are your little ones ready to skate the rest of summer away? At Wheels Skate Center, our summer camp is still going strong. Take advantage of our summer camp deals from now through Friday, August 31st.
We're offering summer camp Monday through Friday for three more weeks! Check out the different options and figure out what works best for your kids while summer is still here.
Half-Days
We are offering skate camp from noon until 3 pm every weekday until the last week of August. For just $5 your little skaters will get three hours of rink time with skate rentals included.
All-Day Skate Party!
We also offer all-day camp from 7 am to 6 pm for just $25 a day. That includes skate rentals, breakfast, afternoon snacks, and activities all day long! But parents, remember that you need to pre-sign for the all-day skate.
Fun and Good for You
Skating isn't just a blast for kids of all ages, it's also a great way to help the little ones stay in shape while school is out. Skating can burn up to 600 calories an hour and coming to our summer camp even twice a week will keep your kids in great shape all summer long! Plus skating improves balance, increases stamina and is a great way to make new friends. Seems like a no-brainer to us!
Drop by and make the rest of this summer break something to remember.