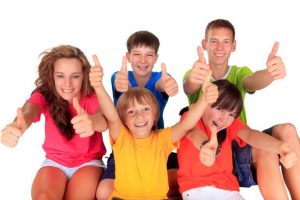 Are you looking for a cool, fun new way to keep your kids busy before and after school? At Wheels Skate Center in Odenton, MD, we now offer school-age child care! Skating is fun, affordable and so good for you, so it was only a matter of time before it became a child care craze.
The child care program at Wheels allows your children to stay physically active, make new friends, and learn every single day before and after school! Check out some of the program details below and give us a call to find out more.
Before and After School Program
Our program includes the following perks for your kids:
Daily Roller Skating and Weekly Roller Skating Class Instruction
Weekly Tae Kwon Do Instruction
Before and After-School Snacks
Organized Programs every day
Homework Quiet Time
Choose What Works for You
We offer two separate programs here at Wheels. Our morning program starts at 6:15 am and will provide transportation to school from our skating center. The morning program is available every weekday for only $50 per week.
Our after-school program is $150 per week and includes skating, homework time, snacks, and more! Our after-school program runs until 6:15 pm every weekday. You can also sign up for both morning and after-school programs for only $125 per week!
Serving the Entire Odenton Area
Our before and after-school programs are available for elementary school-aged children throughout the entire Odenton area. Participating schools include:
Odenton Elementary
Piney Orchard Elementary
Waugh Chapel Elementary
Four Seasons Elementary
Seven Oaks Elementary
Monarch Charter School
Sign up your kids for before and after-school care in Odenton. Want to learn more? Give us a call today at 410-674-9661!